Profiting from Property
Through various subsidiaries A8muf offers comprehensive tailored services, a unique blend of disciplines and unparalleled reliability with entrepreneurial vigour to clients whether UK based or overseas. We set the highest standards of integrity dealing with client portfolios, we ensure that our clients can rely on us to handle all their property needs professionally and efficiently.
With over two decades of experience in the UK property market, our familiarity and ingenuity facilitates the sourcing of the most profitable investment and development opportunities. We Sell, Buy and Rent property and we acquire properties to build our portfolio.
---
Richard Bruce Estate Agents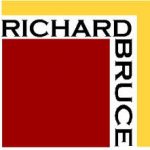 We are excited to be in partnership with reputable, long established Queens Park Estate Agency, Richard Bruce Estate Agents.
Situated on Kilburn Lane, two minutes from Queens Park Underground, Richard Bruce have an extensive variety of homes for sale in the sought after Queen's Park Area.
Propfine
Propfine UK Property Portal, an easy to use online property search portal to enable UK house hunters to find properties available to buy or to rent in the UK.
Propfine provides an easy to use property search destination, empowering UK house hunters to find information on properties available to buy or rent in the UK. We work hard to provide all potential buyers, sellers, landlords, tenants and property investors with an exceptional property search service.